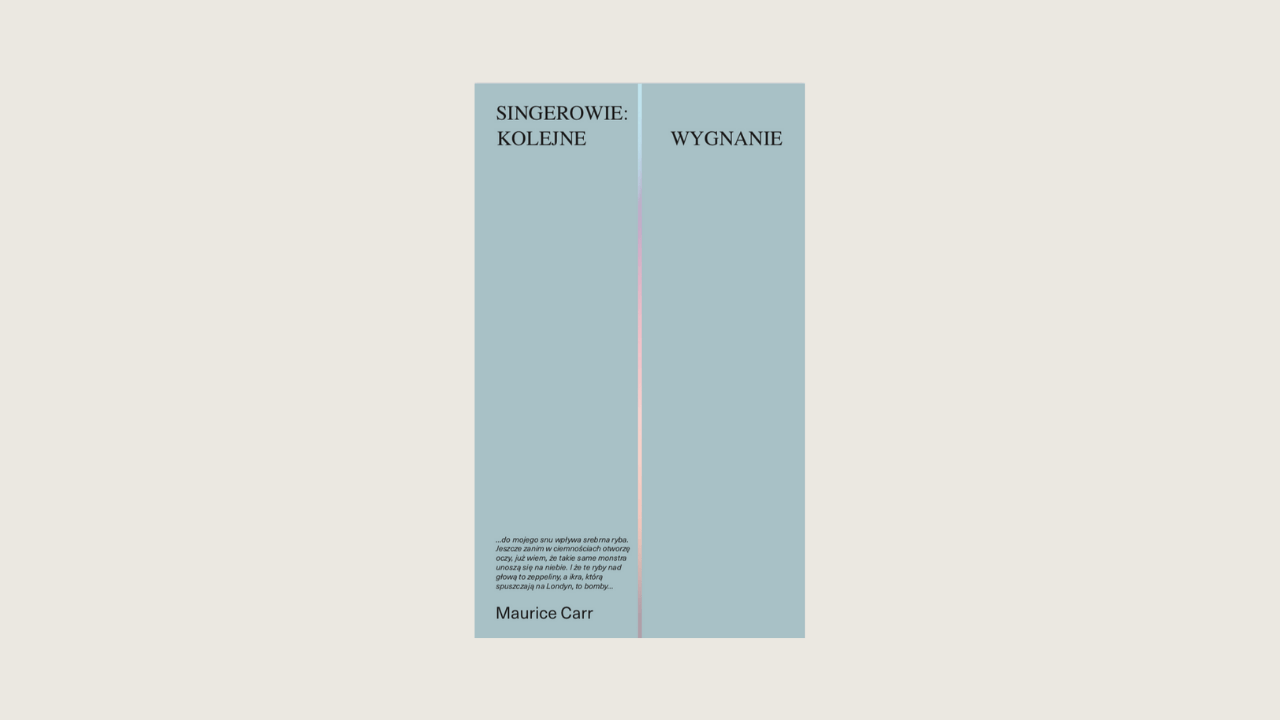 Ksiażka Singerowie: Kolejne wygnanie Maurice'a Carra już dostępna w naszym sklepie internetowym oraz w zaprzyjaźnionych kameralnych księgarniach.
Link do książki: https://fameart.pl/produkt/singerowie-kolejne-wygnanie-autor-maurice-carr/
U nas w sklepie kupicie ją również w formatach epub i mobi.
Piękną okładkę przygotowała Zuzanna Opozda, zaś za tłumaczenie odpowiada Kaja Katańska z Fame Artu.
Kolejne wygnanie to intymny portret Ester Singer Kreitman malowany słowami jej syna – obraz pisarki, kobiety i matki widziany oczami dziecka, a potem młodzieńca. Oprócz rodzinnej i pisarskiej biografii Kreitman – nieudanego małżeństwa, kolejnych prób zbliżenia się do Singerów i kolejnych "wygnań" – autor prezentuje również migawki z życia londyńskich Żydów, paryskiej bohemy, a przede wszystkim środowiska międzywojennych żydowskich literatów na letnisku w Świdrze. Szczególnie smakowite fragmenty serwuje właśnie w opisie podwarszawskiej wilegiatury, kiedy to miał okazję bliżej poznać swoich słynnych wujów, Izaaka Baszewisa i Joszuę Singerów.
Maurice Carr (ur. 1913 r. w Antwerpii, zm. 2003 r. w Paryżu) – pisarz, eseista, tłumacz i dziennikarz, syn Ester Singer Kreitman, siostry pisarzy Izraela Joszuy i Izaaka Baszewisa Singerów. Paryski korespondent Agencji Reutera oraz redaktor naczelny "Izrael Magazine", jako dziennikarz pracował m.in. dla BBC, "Daily Telegraph", "The Jerusalem Post", "Maariv", "Haaretz", "Commentary Magazine". Pod pseudonimem literackim Martin Lea napisał powieść "The House of Napolitano".